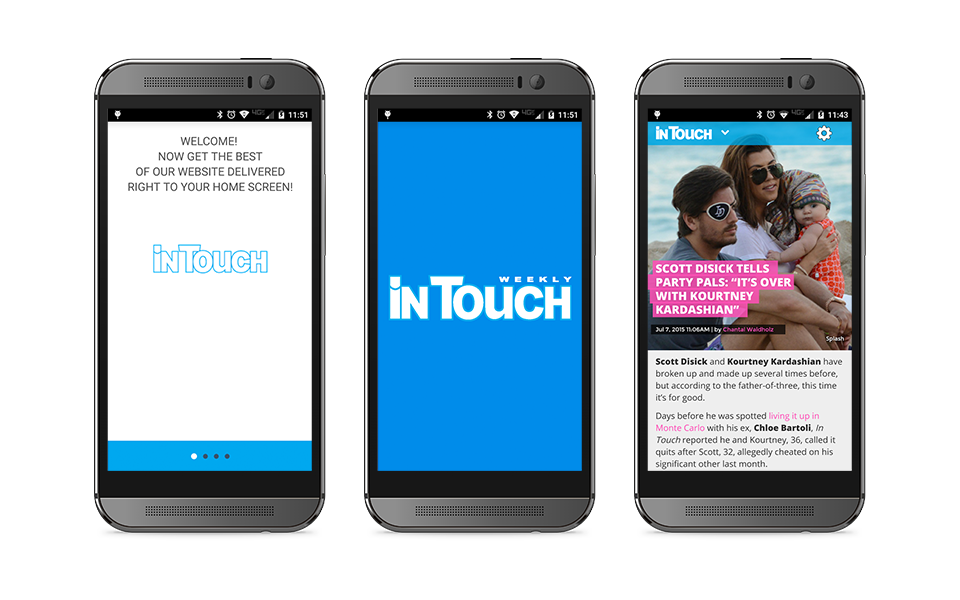 Apollo Matrix and partner Mobile Posse have come together to develop CardUP, an innovative new way for online publishers to interact with Android users.
Utilizing our development know-how and Mobile Posse's AppEnvoy delivery system, CardUP for Android pushes content above the home screen in a low-cost, easily customizable application.
After downloading a CardUP app, the user is prompted to set their preferences as to what types of content they want to receive, as well as delivery times. Set it, forget it, and enjoy premium web content at your convenience. We ensure that users get the content they want, when they want it, without having to unlock and open an application or a web browser each time.
Ease of use isn't just the name of the game for the Android end consumer, but for content owners as well. An introductory CardUP application leverages existing web properties that are already optimized for mobile. Apollo can stand up such an application in 24 hours that has the look and feel of a native app, as well as the home screen delivery capabilities that only come with CardUP.  Best of all, the entry level application is free for content owners. You give us a feed, we turn it into an app.
Apollo Matrix has delivered CardUP applications for Bauer Xcel Media, BC Media Group, OCEANUP, HotLinks, and Mayor's Manor with several other major web properties still in the demo stage.
Learn More!