iOS7. Full of new features and new looks- parallax effects, zooming user interfaces, shadow-less icons and bright new colors. While the marketer in me just sees iOS7 as new and exciting with features designed to incorporate social media and engage users, Apollo Matrix's designers and developers have their own opinion.
Back to the Future.
iOS7 focuses on a simple and flat design. Although the simplicity makes the new interface appear light and modern, the colors are sometimes too much with new comments arising from every blog post. Where did the color scheme come from? Many people have deduced that it was actually inspired from the original Apple logo.
If not the logo, perhaps the vibrant color inspiration came from legendary German designer, Otl Aicher, who designed the images for the 1972 Olympics in Munich.
For the Olympic games, Aichen designed each sport in its' most basic and simple form. His icons were a universal language that everyone could understand to guide them to the corresponding sport. Aichen also selected a set of bright colors for each sport with light typography, all similar to iOS7.
iOS7 creators were clearly inspired and influenced from past designers around the world. They have taken a chance on using such neon hues that will immediately stand out to the user as a bright and bold change compared to the almost muted color scheme of iOS6.
Rachel An, a mobile designer at Apollo, enjoys the almost neon colors referring to it all as "vibrant" and "lively". It might be different once it is on our personal mobile devices and being seen consistently though. But it raises the question, what will more mature generations with perhaps less tech savvy individuals think? Is it too Nicki Minaj? Or will they just accept the change because that is part of their device?
 iOS7 compared to pop singer, Nicki Minaj. Both decked out in neon colors.  
Flat with a 3D Effect
In addition to the color scheme, the redesign focuses on flat icons and a 3-dimensional background or parallax effect. This design feature creates a feeling of depth from multiple layers being stacked on top of each other.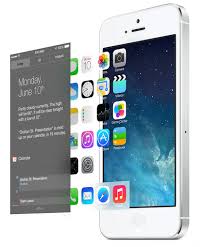 The update also uses gyroscope hardware to show movement of the background. This idea of movement, or a 'live' wallpaper, was made popular by Android and allows animation when the user moves the device. iOS7 comes with 2 pre-loaded motion wallpapers (light rays and soft bubbles randomly shifting in and out of focus) for users to set and get comfortable using. It also presents the idea for developers to take this feature and make it customizable for users. Although it is still unknown if Apple plans on allowing third parties to create and sell motion backgrounds for iOS7, most Apple enthusiasts believe it will be an automatic reaction and new personalization touch.
Outcome for Dev. Framework
With all of the changes in iOS7, developers have most likely been using the 5 betas thus far as an opportunity to learn all of the different functions of the device including multi-tasking features, games and all of the appropriate design features.
With iOS7 comes Xcode 5 requiring the latest version of Mac OS X- Mountain Lion 10.8.3. Developers will not just need to study the new development frameworks of the operating system but also all of the new features of Xcode 5. The main enhanced frameworks highlight user interface, multitasking, maps, and games but Apple's guidelines to developers include:
Apps should take advantage of the whole screen
Developers should reconsider the use of insets and visual frames
Avoid gradients and drop shadows
Apps should 'provide clarity' and use color to simplify their UI
Use of depth to communicate hierarchy and position through translucent backgrounds
See Apple's full list for an app developer to prepare for iOS7.
Apple is Listening
From Beta 1 to Beta 6, Apple continues to listen and adjust. Most developers running iOS7 didn't expect something as big as the font to change, but it has. From Helvetica Neue Light to Regular, Apple continues to tweak each version according to complaints or bugs, but always with the user in mind.
The original schedule reported a new beta being released every two weeks until it was disrupted in late July when a security breach forced Apple to shutdown its developer site for eight days. As a result, the calendar has been shifted with the last beta being released August 16.
| | |
| --- | --- |
| iOS7 Version | Release Date |
| iOS7 Beta 1 | Released 10th June |
| iOS7 Beta 2 | Released 24th June |
| iOS7 Beta 3 | Released 8th July |
| iOS7 Beta 4 | Released 29th July |
| iOS7 Beta 5 | Released 6th August |
| iOS7 Beta 6 | Released 16th August |
| iOS7 Release | Release Coming Soon |
With the calendar laid out, could it be that the six betas are enough and the final release is queuing up? Dating back to iOS2, Apple has always released at least five beta versions before releasing the final version to public. In fact, every operating system required only 5 betas except for iOS5, which required 7 beta versions. The question remains unanswered and will be dependent on the number of bug fixes and user feedback. Until then, designers and developers can continue to test and prepare for the operating system while the rest of the Apple users wait in anticipation of neon colors, flat design, parallax features and more coming soon.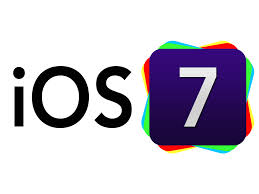 Sources
Yarow, J., 2013. Apple's Radical Overhaul of the iPhone's Software May have been Influenced by this Legendary German Designer. Business Insider. 2 July. http://read.bi/14oIpUg
Solomon, B., 2013. The Inspiration for iOS7's Color Scheme? http://bit.ly/13GpuAL
Tweedie, S., 2013. A Design Invented At Disney 80 Years Ago Is Heavily Featured In Apple's Redesigned iPhone Software. Business Insider. http://read.bi/17XUzHN
Sign up for our Newsletter
Get the latest blog posts and other industry content delivered right to your inbox.