Network Security Dashboard
.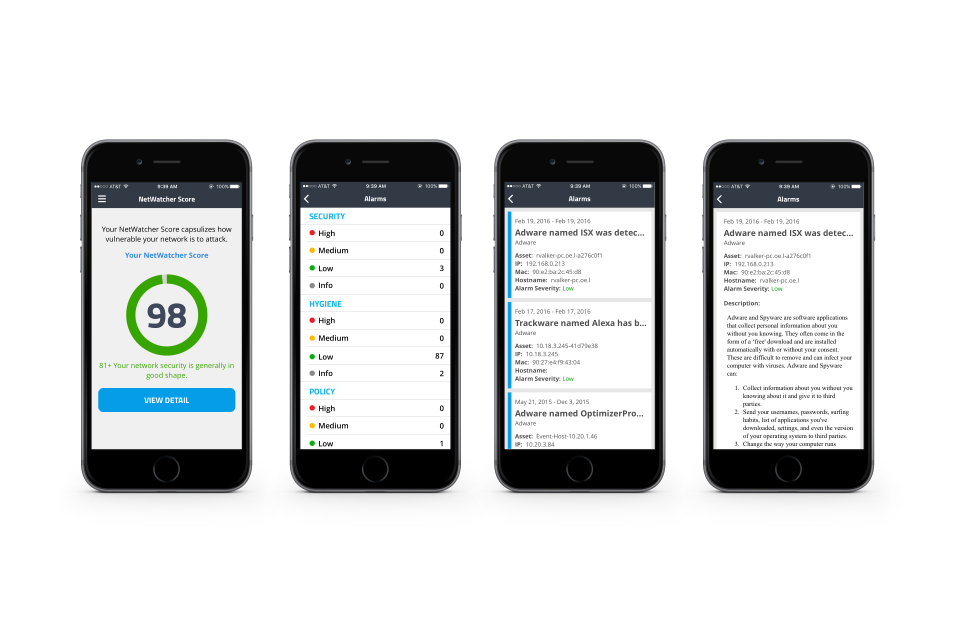 NetWatcher, an Apollo Matrix partner, approached the team to create a mobile view of their customer portal. The resulting app is an officially authorized mobile security dashboard, which provides NetWatcher customers the latest network hygiene reports, alerts, and threat explanations on their mobile devices.
Built exclusively for NetWatcher by the Apollo team, the NetWatcher app provides a snapshot of a customer's overall network security. The app allows customers to take their unique user portal on-the-go. The flagship feature is an overview of the user's NetWatcher Score, which shows how vulnerable the customer's network is to attack. In addition to the NetWatcher score, customers can view the total number of security alerts, graded on severity, and take a closer look at individual threats. Each alert gives relevant IP information, as well as a description of the threat and possible explanation for its appearance. Based on the score shown, the app recommends if action needs to be taken to secure the user's network.
Learn More!