CoGo: Carpools Made Easy
.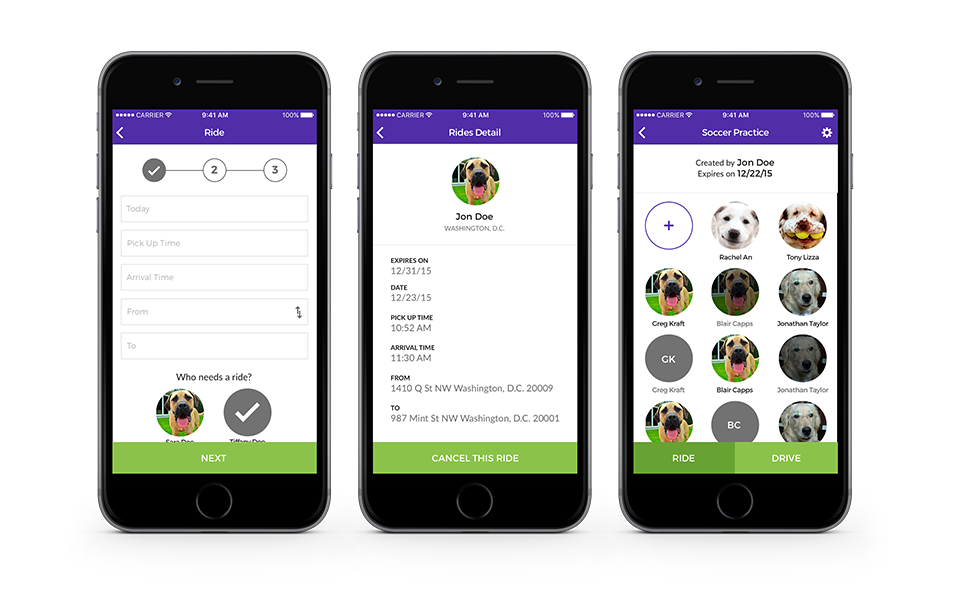 Need to get your kid to soccer practice and don't have time to call other parents? Want to check that the carpool's driver drops off your kid in the correct location? With CoGo, your carpools are made safe & easy.
CoGo lets parents and caregivers engage in easy and safe carpools within trusted groups. Caregivers can request rides inside these groups (i.e. parents involved in your kid's soccer team) and then track the driver on an in-app map as they pick up and drop off your kid from the assigned locations. You can also offer rides while other parents track your carpool journey.
Our clients came to us with an idea, we helped them develop the idea into a working product. We loved the opportunity to use our whole team on this project  as we worked with our clients to name, brand, design, build, and release the app to market.
What you can do with CoGo:
Create closed groups for parents involved with teams, groups, events, etc.

Request rides for your kids from members within the closed group

Offer rides to other kids of members within the closed group

Track driver on map inside the app

Driver confirmation of pickup and drop-off

In-ride communications between parents

Tap into other parents you might not know as well but trust within the group