Content Management System Upgrade for AMI
.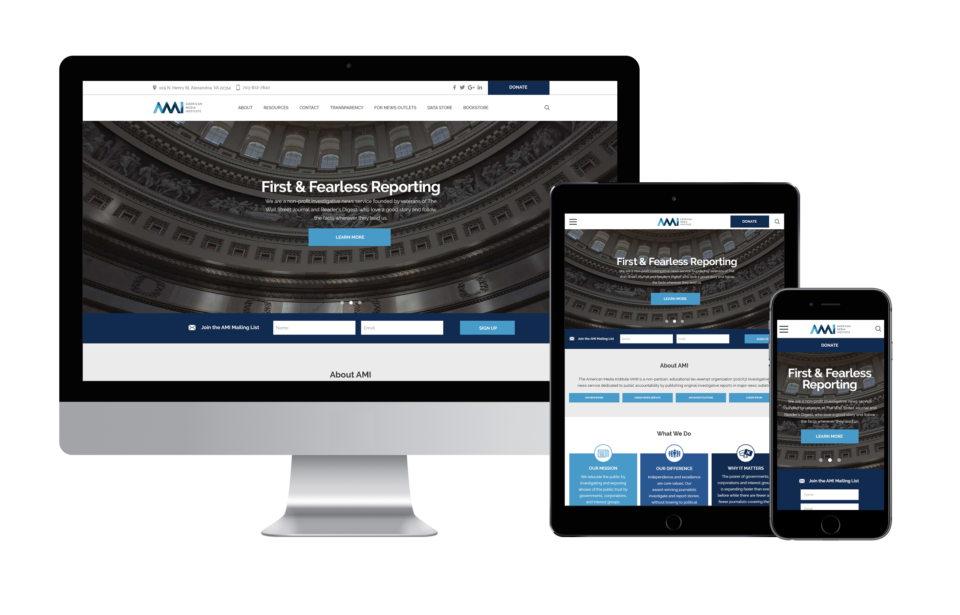 Visually stunning websites with a commercial grade content management system and automated editorial approval process.
American Media Institute is a non-profit investigative reporting service. AMI provides exclusive, meticulously fact-checked, and affordable content to news outlets like the New York Post, Forbes, and Daily Mail. They have the mission of making good journalism economically viable, by taking on the heavy reporting themselves.
To ensure AMI's content is as accurate and legal as it can be, articles must pass through the hands of many different people before it is published. Writers, a few different types of editors, fact checkers, and legal counsels all must review a piece before it is approved. AMI came to Apollo with the desire to design and create a technical system that could handle this complicated process.
Apollo redesigned AMI's web properties, upgraded their content management systems and re-worked their news editing workflow. These upgrades let AMI publish content faster and better than ever.